Price Bee has been created with you in mind. For your bids and quotes, we have addressed your pain points, listened to your needs and developed processes and flows that are perfectly matched to the construction materials business. Being from the industry, we know the difference between concrete, aggregates, cement and asphalt. Price Bee allows you to quote multi plant, bid projects with numerous clients, check your competitors pricing history and so much more.
And because our industry is so unique – B2B with a heavy influence of transportation – our logistics calculator not only saves a lot of time and possible miscalculations, imagine this, it allows you to go from a simple common default truck, through to assigning complex logistics parameters. Of course, Price Bee will tell you if you have a proximity advantage or disadvantage in distance or time to your competitor, so what is usually a challenge, has gone so you simply adjust your quote or bid to compensate.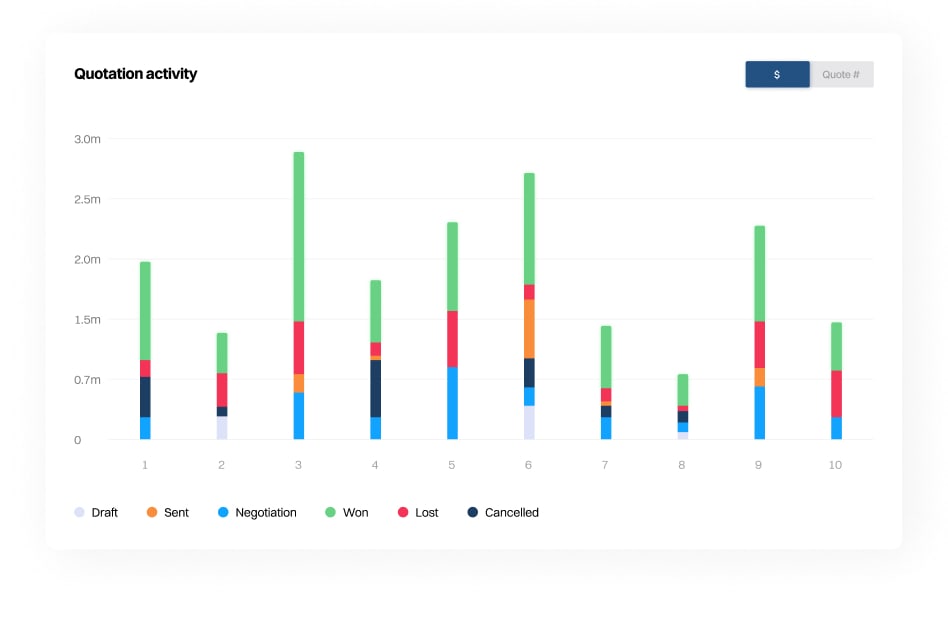 A unique business to business industry with a heavy influence of transportation, using our logistics calculator you will save time and avoid miscalculations on freight from a simple default trucking route, through to assigning complex logistics parameters. PriceBee will enable you to identify if you have a proximity advantage or disadvantage in distance or time, so what is usually a challenge will become a simple adjustment to your quote to capture the cost. 
With data driven decisions your margins will expand.
With PriceBee, all the history you will possibly need is available to you in one place. There is no need to look up previous quotes in other systems. Dashboards will guide you through performance and opportunities. You can check the current market rate, or even view your current performance on a heatmap of your market. What was once impossible to fully understand is now optimized, simply and effectively.

"Probably the biggest surprise of the project was finding the number of medium and small customers that were paying rates similar to the large and very large customers. Being a multi plant business, it can be difficult to ascertain when a large customer is truly a large customer. We can see the value of data driven decisions than that of gut feel or emotion."

Working with Price Bee we have identified significant opportunities in our approach to the market. There is clear visibility to our customer profitability. Our sales team have a simple and effective tool from quote to order intertwined with real time pricing history. Our sales leadership has an accountable, disciplined framework where anomalies are readily identified and profitability enhanced.

One of the changes we have noticed in our business after engaging Price Bee is that we have a better understanding of our issues as a business, and we now have the confidence to challenge our own decision making.

Pricing in Concrete is a difficult function to perform effectively, at Stevenson's we engaged Price Bee to analyze our current practice and come up with a revised strategy. We have implemented the recommended segmented approach and the results are extremely pleasing.
Your email address will not be published. Required fields are marked *