PriceBee is here to help you make informed decisions based on data comparison of your own as well as your competitor performances. We offer quote consolidation as well as a view of your current performance on a quotation heatmap of your market.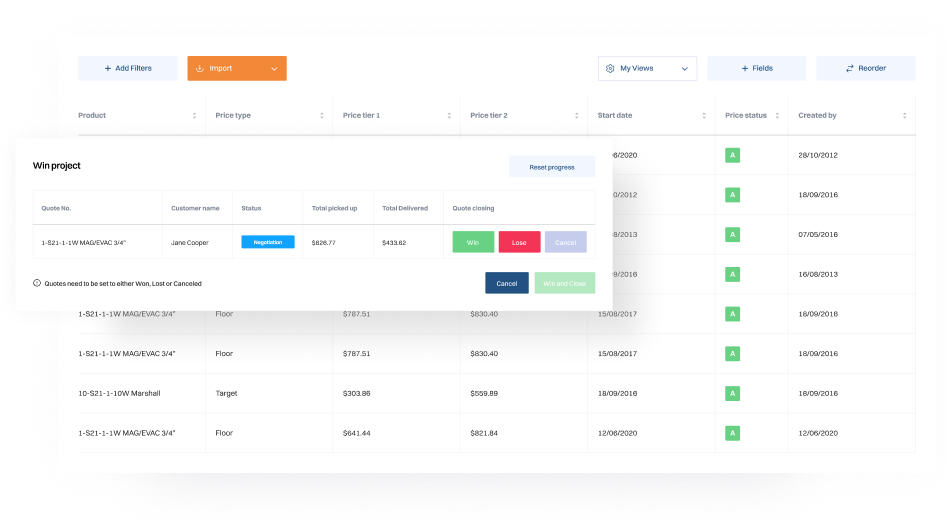 "Probably the biggest surprise of the project was finding the number of medium and small customers that were paying rates similar to the large and very large customers. Being a multi plant business, it can be difficult to ascertain when a large customer is truly a large customer. We can see the value of data driven decisions than that of gut feel or emotion."

Working with Price Bee we have identified significant opportunities in our approach to the market. There is clear visibility to our customer profitability. Our sales team have a simple and effective tool from quote to order intertwined with real time pricing history. Our sales leadership has an accountable, disciplined framework where anomalies are readily identified and profitability enhanced.

One of the changes we have noticed in our business after engaging Price Bee is that we have a better understanding of our issues as a business, and we now have the confidence to challenge our own decision making.

Pricing in Concrete is a difficult function to perform effectively, at Stevenson's we engaged Price Bee to analyze our current practice and come up with a revised strategy. We have implemented the recommended segmented approach and the results are extremely pleasing.
Your email address will not be published. Required fields are marked *